Functional By Design® Methodology
Our unique Functional By Design® Methodology, which is utilized across all ASYSTEM products, merges a formulation approach combining cutting-edge clinical ingredients with the best that nature has to offer, along with a design approach rooted in behavioural psychology.
Functional By Design® Guarantees
Clinically Proven Ingredients
Powerful Natural Formulas

Made in the USA
Built for Simplicity & Convenience
FBD® The Process
Every ASYSTEM product goes through a rigorous research and development process, vetted by our Scientific Advisory Board and manufacturing partners. At each step of the journey we undertake extensive customer insights testing, to ensure our products not only deliver proven results but also fit into your daily routines in ways which bring joy.

The outcome: supplements that make good habits easy.
STEP 001: RESEARCH
Product
Scientific Advisory Board Community Insights
White Paper Research
Ingredient Deep Dive
Packaging
Behavioral Mapping
Contextual Interviews
Digital Analytics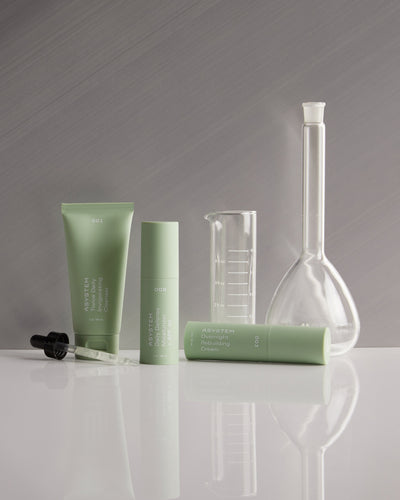 STEP 002: PROTOTYPE
Product
Form Factor Exploration
Sample Testing
Raw Material Testing
Packaging
3D Prototyping
Low Impact Material Exploration & Planning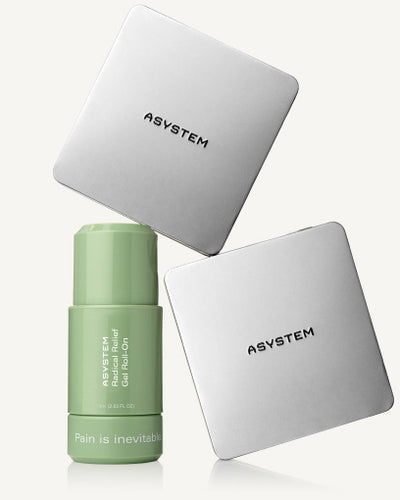 STEP 003: DEVELOPMENT
Product
Biomarker Testing
Sensory Testing
Packaging
Behavioral Mapping
Field Testing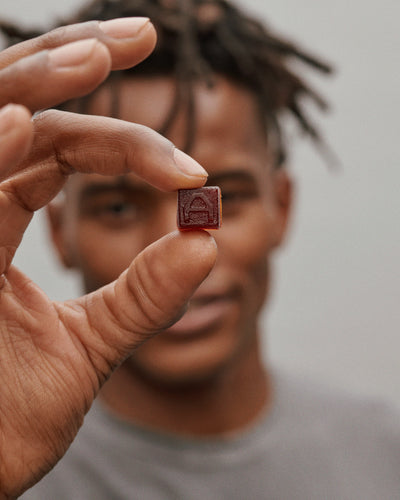 The Science of Systems
1
Building habits is hard. But maximizing good habits and minimizing bad habits is the most powerful way to succeed — whatever your goals are.
2
A system is a set of steps you take consistently to increase your odds of success. The specific system doesn't matter as long as it works for you.
3
We create supplement systems that work for your lifestyle. High quality, easy to use products that make it easier to look, feel and perform at your best.
Our Scientific Advisory Board
Our Scientific Advisory Board is made up of doctors, nutritionists and performance experts who help inform and guide our research, thinking and product development.
FBD® The Results
Complete Calm
De-Stress & Sleep Gummies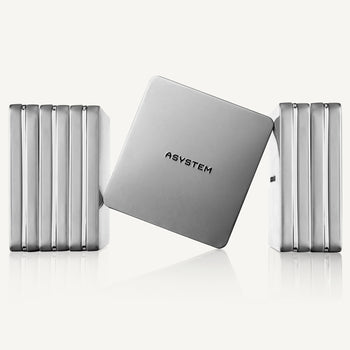 Complete Calm
De-Stress & Sleep Gummies
Product
• Proven to elevate mood and improve sleep
• Award-winning ingredient: Safr'Inside
• Medical-grade, zero side effects
• 77% felt more optimistic
• Rapid absorption form factor
• FDA-Registered & cGMP-certified

Packaging
• Climate positive
• Compostable refill system
• Low impact materials
Complete Optimization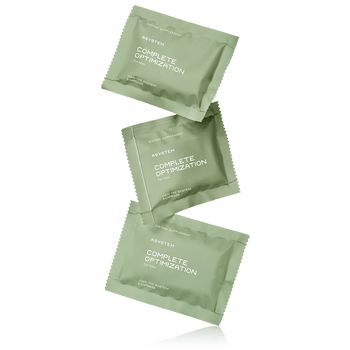 Complete Optimization
Product
• Award-winning ingredients
• Backed by clinical data
• Optimized dosages
• Highly bioavailable form factors
• Proven to boost energy and improve focus

Packaging
• Convenient daily pack
• Travel friendly
• Intuitive tower dispense system
Performance Skincare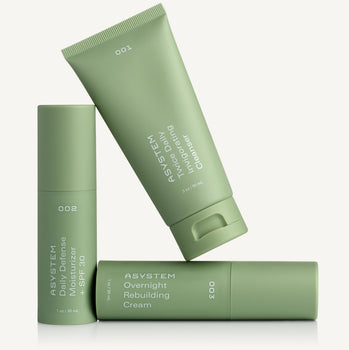 Performance Skincare
Product
• Stem cell technology
• Advanced antioxidants
• Protects and vitalizes dermal stem cells
• Proven to combat the appearance of aging

Packaging
• Soft touch finish
• Travel ready, TSA approved sizes
• Precision pump dosage systems
• Shower friendly flip-top design