Advanced Natural Supplements | Backed by Science | ASYSTEM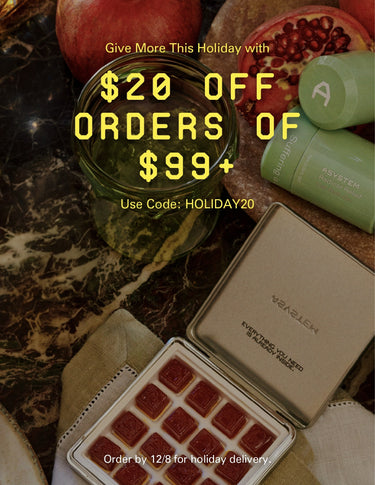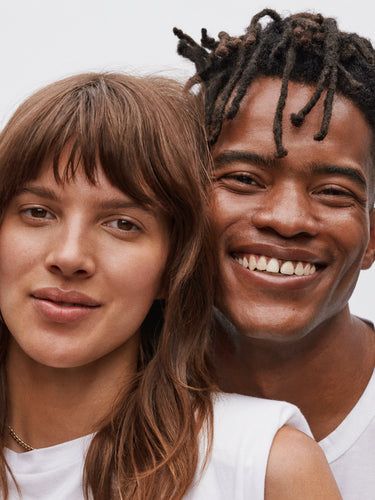 your needs. YOUR SYSTEM.
We created
a system for
stress.
We create supplements that work. And we mean actually work. We do this by investing in ,  and .
The result is proven performance, whatever your goals. It's time to #OwnTheSystem
ABOUT US
HEAR FROM THEM
Vinh Pham
"I've had trouble sleeping for years, my mind just races at night. ASYSTEM's Sleep Gummies let me sleep soundly and feel so rested in the morning with no grogginess. Best investment for a good night's sleep."
World renowned Physical Therapist
Founder, MyoDetox
Coco Mellors
"As a writer and sometimes runner I'm tight anywhere from my neck to my shoulders on any given day. Deliciously tingly and amazingly effective, it's not an exaggeration to say this roll-on changed by life"
Author
Julian Chua
"Training elite athletes means that it's essential that I'm at the top of my game everyday. That's why ASYSTEM's Superhuman Supplements work for me. It gives me an edge so I can train harder, prepare better, and perform whenever needed."
world champion boxing trainer
Molly Payne
"Living an activity lifestyle my body definitely needs help with recovery... Using ASYSTEM regularly, I've seen a drastic decrease in pain and inflammation!"
Entrepreneur & Interior Designer
Ben Stubbington
"Running is hard, recovery is critical day in and day out to keep the ball rolling. ASYSTEM Radical Relief Gel Roll On has become a part of my daily muscle recovery, simply because it works! Feels amazing once applied, and warms up to help ease some of the muscle tension"
SVP Design, lululemon