Give Calm, Get Calm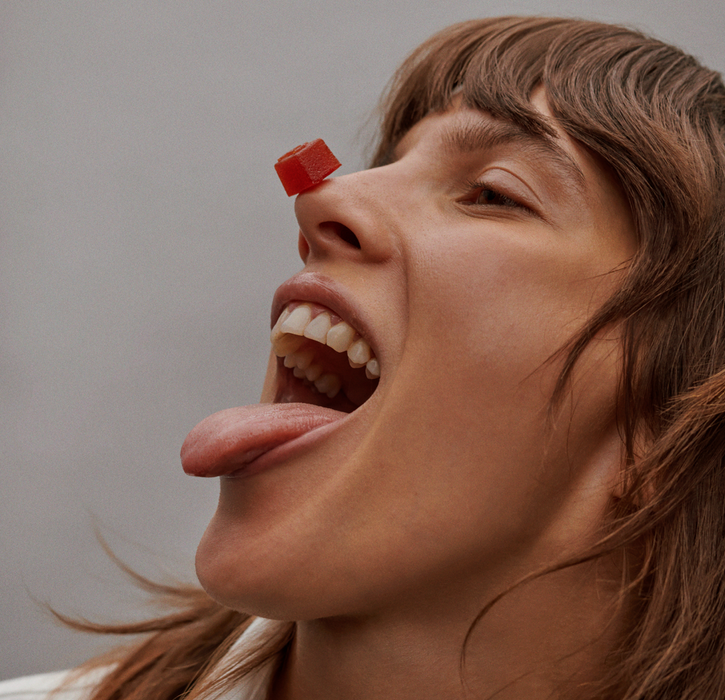 Give Calm, Get Calm
We've created the world's most advanced, all natural de-stress gummies.

For a limited time, you can try them out for free. Just sign up below, share with a friend and you'll both receive some well deserved calm.
Us vs. Them
GREAT TASTE
TRAVEL FRIENDLY
LOW SUGAR
REFILL SYSTEM
CLIMATE POSITIVE

Key ingredients:
X
Safr-Inside
An award-winning patented extract of Persian saffron that is clinically proven (with over 10 clinical studies) to naturally support emotional health, improve sleep quality and reduce anxiety.
X
Panax Ginseng
An award-winning patented extract of Persian saffron that is clinically proven (with over 10 clinical studies) to naturally support emotional health, improve sleep quality and reduce anxiety. 2
X
Lion's Mane
An award-winning patented extract of Persian saffron that is clinically proven (with over 10 clinical studies) to naturally support emotional health, improve sleep quality and reduce anxiety. 3
X
ASYSTEM Complete Calm Blend®
An award-winning patented extract of Persian saffron that is clinically proven (with over 10 clinical studies) to naturally support emotional health, improve sleep quality and reduce anxiety. 4
X
Terpene Blend
An award-winning patented extract of Persian saffron that is clinically proven (with over 10 clinical studies) to naturally support emotional health, improve sleep quality and reduce anxiety. An award-winning patented extract of Persian saffron that is clinically proven (with over 10 clinical studies) to naturally support emotional health, improve sleep quality and reduce anxiety. 5