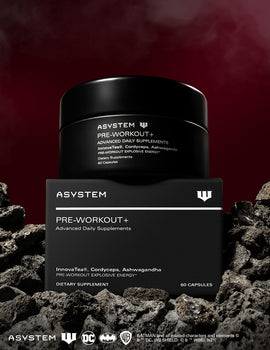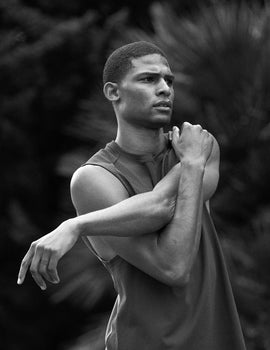 The Athlete System
For serious athletes, part-time athletes, and even New Year's Resolution athletes.
It's not how good you are, it's how bad you want it. And this system helps. After all it's what Bruce Wayne reaches for. Take our PRE-WORKOUT+ for explosive energy and transform your exercise regime - Gotham City Stye. Our Radical Relief Gel Roll-On is the MVP of fighting pain, stiffness and inflammation - taking your recovery to the same level as your workout.

The Athlete System includes:
- 1 x PRE-WORKOUT+ (30 day supply)
- 1 x Radical Relief Gel Roll-On

Regular Price: $104
Set Savings: $10 OFF
$94


Free Shipping on Subscription & Orders $70+.
It's not how good you are, it's how bad you want it. And this system helps. After all it's what Bruce Wayne reaches for. Take our PRE-WORKOUT+ for explosive energy and transform your exercise regime - Gotham City Stye. Our Radical Relief Gel Roll-On is the MVP of fighting pain, stiffness and inflammation - taking your recovery to the same level as your workout.

The Athlete System includes:
- 1 x PRE-WORKOUT+ (30 day supply)
- 1 x Radical Relief Gel Roll-On

Regular Price: $104
Set Savings: $10 OFF
$94