The Betterment Project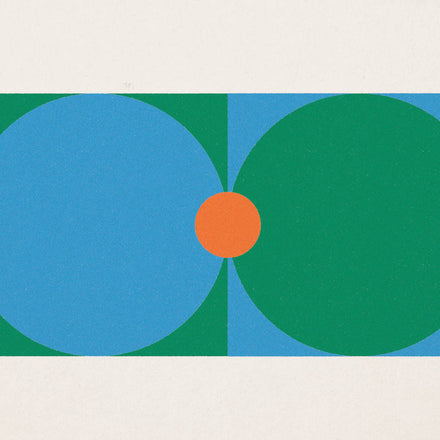 Sex Enhancement Pills For Women: Do They Really Work?
Sexual arousal is an important prerequisite to having satisfying and intimate sex. Over time, people tend to have less and less sexual desire due to the decline in hormones that come from a variety of factors including, age, pregnancy, and sexual activity. All too often women suffer from this problem more than men. 
As men get older they find an inability to perform due to their physiology, while women tend to have problems finding the desire altogether. This makes sex enhancement pills for men much easier since all they need to do is "fix a plumbing issue." 
With women it becomes much more complicated. In this article we are going to be looking at some of the prevailing mechanisms behind female sex enhancement pills and what natural things you can do to increase your responsiveness. 

Hypoactive Sexual Desire Disorder

Women who routinely lack sexual desire without a reasonable explanation are typically diagnosed with hypoactive sexual desire disorder (HSDD). Doctors have two main medications that they can prescribe for these symptoms: flibanserin and bremelanotide. 
Both of these drugs work to increase the responsiveness of neurotransmitters in the body, which can help you get in the mood. Both of these drugs require a doctor's prescription, which means that they are not for those who have only a mild lack of sexual desire or are looking for a more natural approach. 


Drug Side Effects

These drugs can cause a variety of side effects including:
Nausea

Headache

Flushing (red, warm skin)

Dizziness and fainting

Tiredness

Dry mouth
These drugs are not for women who are pregnant or breastfeeding. Further drug interactions have been found in commonly used drugs like antibiotics and fluconazole; these should not be taken together. Taking these drugs also prevent a heightened risk for those who have liver or cardiovascular dysfunction. 
Talk to your doctor first if you are interested in taking these medications.

Hormone Therapy

Drugs may be the route for some but there are definitely plenty of alternatives as well. One of the more common suggestions for female sexual enhancement is hormone replacement. 
Hormone replacement can alleviate a lot of the physical symptoms that affect sexual function like vaginal dryness. Vaginal dryness is a direct result of estrogen levels and many women going through hormone reductions during and after menopause may become familiar with this symptom. In fact, hormone therapy for women tends to be a common occurrence for many postmenopausal women. 
Many women going through menopause will find their inconsistent hormone fluctuations to have all sorts of annoying symptoms. Typically a general practitioner or gynecologist can look at your exact levels and help prescribe the specific hormones that your body needs to alleviate whichever level is out of balance. However, there are also hormone treatments that increase the body's hormone production in general. 
For instance, DHEA is a hormone produced by the adrenal glands that act as precursors to sex hormones. DHEA supplements are generally available over the counter and do not require a doctor's prescription. Supplementing DHEA is hypothesized to push the chemical equilibrium in your body towards the production of more sex hormones in the body like testosterone and estrogen. A greater amount of sex hormones have been thought to increase libido and sexual desire.
Despite this, most of the research surrounding hormone therapy is dedicated to relieving these symptoms and very little effort has been put into identifying the potential sexual benefits these treatments can have for younger women.
A meta-analysis looked at the findings of all the data in the literature for the replacement of DHEA in women in a variety of life stages. What this study concluded was that there is very inconsistent evidence on the supplementation of DHEA, but that the hypothetical benefits of DHEA must still be explored. 
They explained that many of the study designs did not allow a full picture to be painted for normal women. The researchers also point out however that patients suffering from an adrenal deficiency may find benefits from supplementation with DHEA as suggested by the evidence and the adrenals' role in DHEA production. More research must still be done before conclusions can be drawn.

Natural Routes

One of the last paths that can be taken to boost libido is the all natural route. The alternatives featured here are aphrodisiacs that are thought to boost sexual desire, pleasure, and performance. 
However most of the foods listed here may only have shown benefits in a few studies or for particular people, which is an important grain of salt to keep in mind when reading through this list. There is more substantial evidence for supplementation for DHEA than some of these listed here. The point of this list is to give you a variety of different foods that you can test and see what works specifically for your bio individuality.


Fenugreek

This is one of the only foods on this list that has a study that shows evidence for the increase in sexual function and desire for healthy premenopausal women. A randomized control trial was conducted and it compared an experimental group to a control group given placebo. The results for the group receiving fenugreek were significant. 

Maca Root


Unfortunately, there have been no studies that identify the increase in sexual desire amongst healthy women who supplement with maca root. But, there are findings that support the use of maca root as a treatment for sexual dysfunction in women who are on antidepressants and for postmenopausal women. 

Red Ginseng


Another plant that menopausal women can turn to for increased sexual arousal is Red Ginseng. Again, unfortunately studies have not been done on women in other life stages. 

Summary

Sex enhancement for women has proven to be a difficult problem to solve for clinicians and researchers alike. Many of the medications on the market today result in a single favorable sexual encounter each month, require a doctor's prescription, and have potential side effects. 
One of the most well researched supplements for women is DHEA, which still has insufficient evidence to draw real conclusions and inconsistent findings when looking through higher order research. Natural medicine also presents a few ingredients that you could try to increase sexual function, but many of them only apply to certain populations. 
Sources:
DHEA therapy for women: effect on sexual function and wellbeing | Human Reproduction Update
Influence of a Specialized Trigonella foenum-graecum Seed Extract (Libifem), on Testosterone, Estradiol and Sexual Function in Healthy Menstruating Women, a Randomised Placebo Controlled Study | Phytotherapy Research
A Double-Blind Placebo-Controlled Trial of Maca Root as Treatment for Antidepressant-Induced Sexual Dysfunction in Women | Evidence Based Complementary and Alternative Medicine
Beneficial effects of Lepidium meyenii (Maca) on psychological symptoms and measures of sexual dysfunction in postmenopausal women are not related to estrogen or androgen content | Menopause
Effects of Korean red ginseng on sexual arousal in menopausal women: placebo-controlled, double-blind crossover clinical study | The Journal of Sexual Medicine